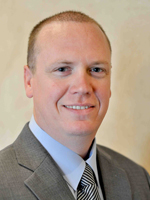 Steve L. Duffee, CPA, CGMA
Office: (334) 239-8069
Steve joined the firm in 2005 and as a manager offers a full range of assurance and tax services to clients in various industries, with specialties in closely-held businesses, including construction, real estate, not-for-profit, farming, wholesale and retail as well as employee benefit plans.
As a member of Whitfield United Methodist Church, Steve serves in various leadership positions and as an Usher. Steve enjoys spending time with his wife and two daughters, duck and deer hunting, woodworking, and training his hunting dog.
Steve graduated from Troy University with a Bachelor of Science degree and received certification in 2009.
He is a member of the American Institute of Certified Public Accountants and the Alabama Society of Certified Public Accountants.